Incorporating climate change into the school curriculum is key
Teaching children about climate change will help them to see through greenwashing, argues a House of Lords member in a speech today (September 15).
Climate change is currently only mentioned a handful of times on the national curriculum and does not feature for any subjects except science and geography.
Surveys of teachers by the climate education campaign group Teach the Future showed that 9 out of 10 teachers agree that climate change should be compulsory in schools, yet only 3 out of 10 feel equipped to teach it.
Baroness Brown of Cambridge, chair of the adaption sub-committee of the UK's Committee on Climate Change will tell attendees of a major climate summit that incorporating climate change into all parts of the school curriculum is essential.
Youth campaigner Josh Tregale, who is a campaign coordinator for Mock COP will also call for a step-change in climate education to help equip the next generation with the skills they need to be part of the process of finding solutions to environmental challenges.
The two speakers are joining young people, scientists, education specialists and policymakers at the virtual Climate Education Summit, hosted by the University of Reading.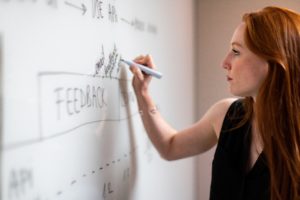 Baroness Brown was a speaker in the first keynote plenary session to open the Summit. She said: 'Future generations will live in a world where the impacts of climate change are more obvious than they are today, and where sustainability needs to be visible everywhere they look. All climate scientists would argue that it is time for action, not words, and we will have failed our children and grandchildren if major changes to society have not occurred by the time they are adults.
'Today's young people must be equipped with the knowledge to see through corporate 'greenwashing' and distinguish the lies from the truth. A society that is incapable of spotting empty gestures and half measures when they are presented will be unable to hold businesses and authorities to account and encourage them to do the right thing.
'Power and profit is part of our society, but we cannot allow vested interests to pull the wool over the eyes of the next generations when it comes to climate action.
'Making climate change a core part of the education of all young people, across all school subjects, would empower teachers to help pupils develop into the kind of adults who know what genuine action on climate change looks like, and have the confidence to take action themselves and to call out anything that falls short.'
The organisers argue that the UK will struggle to take action on climate change unless more effort is made to help the next generation understand the issue and feel empowered to respond.
Photo by ThisisEngineering RAEng