UK banks responsible for nearly double the UK's carbon emissions
UK banks and asset managers were responsible for financing 805 million tonnes of CO2 in 2019, according to a new report published by Greenpeace UK and WWF.
The researchers used a carbon accounting methodology to calculate the carbon emissions associated with the lending and investment activities of the UK's financial sector, based on an indicative sample.
It found that UK banks and asset managers financed carbon emissions that were 1.8 times the annual net emissions of the UK as a whole.
This makes the City of London the 9th biggest emitter of CO2 in the world if it were a country.
UK financial institutions are not currently regulated in the same way as other high carbon sectors and, when it comes to cutting emissions, they are not legally required to align their financing activities with the UK's or global climate commitments.
Based on this, the authors have highlighted that without legislation we will fail to reach the 1.5°C temperature goal of the Paris Agreement and we will fail to avoid catastrophic climate change.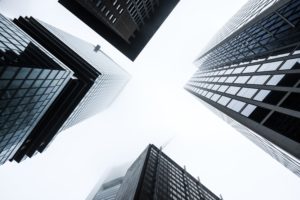 Greenpeace UK's executive director, John Sauven, said: 'Finance is the UK's dirty little secret.
'Banks and investors are responsible for more emissions than most nations and the UK government is giving them a free pass. How can we say we're 'leading the world on climate action' while allowing financial institutions to plough billions into fossil fuel production every year? The claim is almost laughable.
'As the host of this year's pivotal global climate summit, the government can no longer turn a blind eye.
'Rather than relying on self-regulation, we need legislation that forces all banks and asset managers to align all financing activities with the goals of the Paris Agreement. That would be genuine climate leadership.'
WWF UK's chief executive, Tanya Steele, said: 'The UK financial sector could be the first in the world to be aligned with the Paris Agreement targets – and reap the rewards as global business shifts towards clean, green investments. But it's clear voluntary pledges aren't getting the job done.
'The UK Government must show the global leadership expected of the COP26 Presidency and commit to mandating all financial institutions to have net-zero transition plans that cover their investments in every corner of the globe.'
Photo Credit – Pixabay