The UK is running out of time to deliver climate action, warns CCC
Time is running out for realistic climate commitments, warns the Climate Change Committee (CCC). 
In two progress reports published today (June 23), the Committee has offered its appraisal of progress on the challenges of cutting emissions to Net Zero and adapting to the climate risks facing the UK.
The government has made various historic climate promises in the last year, notably pledging to reduce emissions by 78% by 2035.
However, the committee has warned that the government has been too slow to follow these plans with delivery.
The report highlights that the public has not been informed or engaged in the changes that lie ahead. It is therefore critical that a new strategy is published ahead of COP26, with clear policy plans that are backed fully by the treasury.
The authors state that this must also be accompanied by a commitment to prepare the country for the serious climate risks facing the UK.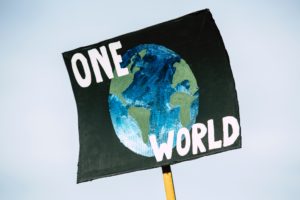 Lord Deben, Chairman of the Climate Change Committee said: 'We are in the decisive decade for tackling climate change. The Government must get real on delivery. Global Britain has to prove that it can lead a global change in how we treat our planet. Get it right and UK action will echo widely. Continue to be slow and timid and the opportunity will slip from our hands. Between now and COP 26 the world will look for delivery, not promises.'
Friends of the Earth's policy head Mike Childs commented on the report: 'The committee's criticisms are spot on. Without a detailed strategy for combatting the climate crisis, the government promises to decarbonise the economy are simply more hot air.
'The Prime Minister must urgently set out his government's blueprint for slashing emissions in key areas such as homes and transport. With no climate action plan and his government's support for more roads, runways and an overseas gas mega project, Boris Johnson risks being a laughing stock at the UN climate summit in Glasgow later this year.
'The Chancellor's role in delivering net zero is crucial – unfortunately, this year's Budget did little to demonstrate the Treasury's enthusiasm for building back greener.
'It's time to seize the new jobs and other opportunities that developing a green economy will bring or be left dealing with the fall-out of more floods, wildfires and droughts in a climate crisis spinning rapidly out of control.'
Photo by Markus Spiske