The decarbonisation of millions of homes is at risk, warns coalition
The decarbonisation of 29 million homes is at risk due to significant gaps in net-zero plans, warns industry coalition.
The coalition which includes the likes of Citizens Advice and Which? has warned that right now the process of installing low-carbon heating or installing smart technologies is time-consuming, confusing and stressful with things often going wrong and technologies not working as expected.
The group is urging the government to introduce:
More accessible and unbiased information to help people make the right changes to their homes.
More financial support to help people make changes to their homes. There needs to be a comprehensive long-term policy framework that provides certainty for businesses and consumers, which offers financial support such as predictable and well-advertised grants, low-cost loans and financing.
Improve the consumer protection landscape. If protections don't keep up with the pace of change the door will be opened to scammers and rogue traders.
The coalition is calling on the government to fix these gaps through the upcoming Net-Zero Strategy.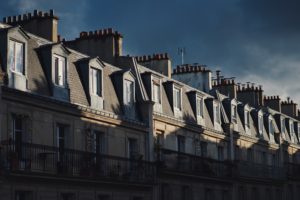 Dame Clare Moriarty, chief executive of Citizens Advice, said: 'Our evidence is clear. Right now, making green changes to homes is too confusing and too often things go wrong for those trying to do the right thing.
'The public is behind the net-zero transition, but they need the right information and tools, particularly when it comes to adapting their home.
'By getting things right now, the government can give people the confidence to make changes and play their part in getting to net zero.'
Rocio Concha, director of policy and advocacy at Which? added: 'Decarbonising millions of households across the UK is a vital, but complex component of the government's net-zero strategy, and its success will depend on ensuring consumers are supported in transitioning to low carbon heating systems, which will involve radical changes to their home.
'The level of support consumers need must not be underestimated, and we are urging the government to ensure its net-zero policy has provisions to help consumers navigate the heating market, through access to the right information, strong consumer protections, and if needed, financial support.'
Photo by Benjamin Massello