Schools, hospitals and prisons shift to more sustainable catering
Concerns about climate change, nature loss, and individual health are causing a shift to more sustainable meals across public sector caterers, according to a new survey.
The survey by Eating Better and PSC100 Group found the strongest support yet amongst caters for serving less meat and more vegetables to tackle the climate crisis.
The survey of around 90 caterers, representing 5,000 sites across the UK, including schools, universities, hospitals, care homes and prisons found 80% have committed to reducing meat content across menus.
And a similar number (83%) have increased plant proteins (beans, lentils, soya) in dishes by up to 20%, while 60% have been using more meat substitutes.
More than half (51%) said demand for red meat had dropped by up to a fifth and 60% said there had been reductions in both pork and processed meat.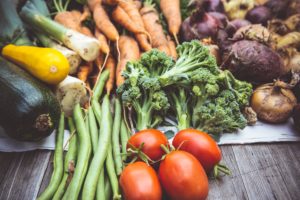 The main drivers of change were concerns about the climate (87%), individual health (86%) nature loss (84%).
'The public sector is the guardian of the nation's health and this report shows it's listening to customer and staff concerns about climate, wellbeing and creating a more sustainable food chain,' said Andy Jones, chair of the PSC100 Group.
'The pandemic and Brexit has changed people's perceptions and they want us to procure the best of British produce, first. We are working closely with the industry to develop menus which show our commitment to increasing plant-based meals while using less, but better quality, meat, produced to higher animal welfare and environmental standards.'
Simon Billing, executive director of Eating Better, an alliance of over 60 leading NGOs, added: 'What we feed our children to nourish them while they learn, or to help patients recovering in hospital, really matters. The public sector must take the lead on eating better and our survey shows they're making good progress in serving climate and nature friendly food, with less red and processed meat and more veg, already on menus.'
Photo Credit – Pixabay