Retrofitting of 300 homes in Manchester will begin next year
£15m will be spent on retrofitting 300 homes in North Manchester.
The improvement works will deliver a new heat pump system, including new radiators, triple-glazed windows, new floor insulation in basements, wall insulation in unheated communal areas and the installation of renewable, low-energy lighting.
In Higher Blackley, £2.5m will be spent on delivering low-carbon improvements in 28 properties in three maisonette blocks on Riverdale Road and Inchcape Drive to reduced carbon emissions by up to 92% – or 64 tonnes per year.
Wider improvement works will also deliver improvements to communal areas, new bathrooms or kitchen where required, and rewiring.
The final designs for both projects are being planned and work is expected to start in the new year.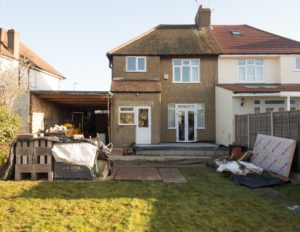 Cllr Gavin White, Manchester City Council's executive member for housing and regeneration, said: 'This is timely investment in these north Manchester homes with a key focus on improving sustainability and limiting the carbon footprint of these properties. Not only will this make the homes more comfortable, but also cheaper for residents.
'We're also taking the opportunity to undertake some general improvements, along with some further fire safety works, which I hope will be welcomed by the residents as their safety remains a priority for us.
'The pandemic has shown us the importance of a safe and secure house – and our priority as a Council is to ensure that Manchester residents have a decent place to call home, while also investing in sustainable technologies to help us meet our zero-carbon target by 2038.'
In related news, Lea Castle Village, an ongoing Homes England development, has gained Build with Nature accreditation, which is a voluntary scheme that sets out standards for high-quality green infrastructure at each stage of the planning process.
Photo by Brett Jordan