'Olympic medal-style ratings could help to beat greenwashing
Ofgem should create a simple rating system for energy deals that are marketed as green, says the Social Market Foundation (SMF)in their new report.
The SMF found that the existing system for describing green energy tariffs is outdated and allows some energy companies to mislead consumers about renewable energy.
According to the report, some companies selling 'green' energy are actually generating power from fossil fuels but buy certificates relating to renewable generation.
According to a poll conducted by SMF, such arrangements are poorly explained to consumers, two in five people said they do not know enough to decide what is meant by a green tariff.
Nearly half (47%) of respondents said that they wanted to know more about the sources of green energy, with only 22% agreeing that the current level of information is sufficiently transparent.
Based on these findings, SMF has said that Ofgem should help consumers by officially rating energy deals on a simple three-point scale.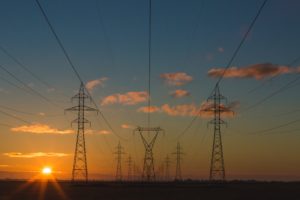 The scheme would reward those companies who provide tariffs that lead to demonstrable environmental benefits.
Amy Norman, a senior researcher at the Social Market Foundation, said: 'Consumers want to know whether their energy bill is doing more harm than good for the environment, and they shouldn't have to navigate a bewildering system to understand that fact.
'The current accreditation system for green energy tariffs is outdated, confusing and risks consumers facing misleading claims from energy suppliers, who can legally market '100% renewable' energy tariffs which aren't what they seem.
'If the Government wants to help people understand more about their personal contribution to tackling climate change, it should work with Ofgem to introduce a badging system for energy tariffs which is crystal clear for consumers.
'Support for Net Zero hinges on business and policymakers' ability to deliver trusted markets where clear lines can be drawn between what people buy and what difference those products and services make to decarbonisation.'
Photo by Matthew Henry