New platform will drive the decarbonisation of concrete
The Global Cement and Concrete Association (GCCA) and the World Economic Forum have launched a new platform to accelerate the decarbonisation of the industry.
Concrete currently accounts for about 8% of carbon dioxide emissions, if it were a country it would be the world's third-largest emitter.
Around half of the emissions from cement are process emissions. Because this CO2 is released by a chemical reaction, it can not be eliminated by changing fuel or increasing efficiency, this is one of the main reasons why cement emissions are often considered difficult to cut:
According to the Mineral Products Association (MPA) a net-zero concrete and cement industry can be met through decarbonised electricity, greater use of low-carbon cement and concretes and carbon capture, usage or storage technology.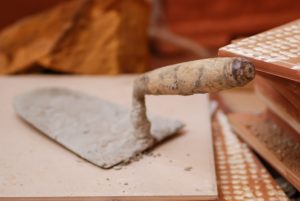 The platform will bring together expertise from the wider built environment industry as well as governments and investors, it will also help deliver and coordinate global climate action and stimulate demand for sustainable materials.
The GCCA is also working on a roadmap that will outline the path to net-zero with measurable milestones and a shared commitment to agreed actions.
Dr Dominik von Achten, chairman of CAC said: 'Concrete is vital to the development of the modern world, being used to develop key infrastructure like safe homes, bridges, hospitals as well as supporting the transition to clean energy.
'Strong action to improve the sustainability of cement and concrete is already underway, but the industry needs to engage and collaborate with others to help drive collective action towards achieving carbon-neutral concrete for the world.
'Today's launch of the 'Concrete Action for Climate' platform is a great example of such collective action. It's encouraging and exciting to see influential, global organisations from across the world come together to support the cement and concrete industry on its path to carbon neutrality.'
Photo by Haneen Krimly