New fund launched to help Devon build back greener
New Natural Capital Challenge Fund will encourage the growth of the green sector in Devon.
The scheme is part of the Council's overall economic recovery programme, it will provide £300,000 in support for Devon-based businesses, social enterprises, charities and community groups to help create employment and training opportunities in the natural capital economy.
Devon's environment is a key asset to the county, with two coastlines, two national parks and five areas of outstanding natural beauty. The pilot funding scheme will aim to capitalise upon this to develop the county's green economy.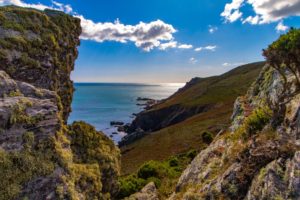 Cllr Rufus Gilbert, Devon County Council cabinet member for economy and skills, said: 'This project has the potential to play a key role in revitalising our economy post Covid, while also having a positive impact on the environment. We want Devon to be a leader in the green economy so that we can help establish clean growth in the county, and this pilot project will hopefully inform how this sector can be developed in the longer term.
'If we make the most of our surroundings, our natural capital, we can protect and enhance our local environment while bringing about a range of social and economic benefits as well. It can help improve health and wellbeing, create recreational opportunities, generate sustainable energy, enhance biodiversity and encourage growth in employment and skills.'
The funding will be provided as one-off grants, with a maximum award of up to £50,000, that can be used to support a range of initiatives, from improvements in biodiversity and tree planting to reducing emissions and increasing protection from flooding.
The Council has estimated that the project has the potential to save 3,000 tonnes of carbon, and restore and recover 50 hectares of habitat.
Photo by Louis Tripp