Mosquito-borne diseases will affect billions of people as the planet warms
An estimated 8.4 billion people could be at risk from malaria and dengue fever by the end of the century if global warming continues uncurbed, according to a new study published in The Lancet Planetary Health.
Malaria and dengue, the most important mosquito-borne global threats, are already being found in more areas and are re-emerging in places where they had subsided for decades.
Researchers at the London School of Hygiene & Tropical Medicine used a range of models to measure the potential impact of climate change on the length of the transmission season and the population at risk.
They made their predictions based on different levels of greenhouse gas emissions, population density and altitude.
For malaria, the researchers estimated that a total of 8.4 billion people may be at risk by 2078, compared to an average of 3.7 billion over the period of 1970-1999.
For dengue, an estimated 8.5 billion people may be at risk by 2080.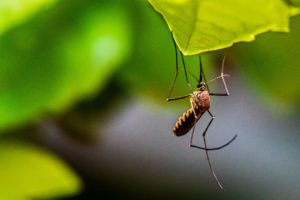 The researchers predict that Malaria will gradually increase in most tropical, highland regions, whereas Dengue is predicted to increase mostly in lowland areas such as the Western Pacific region.
The researchers also predict that there will be a northward shift of the malaria-epidemic belt in North America, central-northern Europe, and northern Asia.
However, the authors highlight that this impact would reduce substantially if action is taken now to reduce global emissions.
First author of the study, Dr Felipe J Colón-González, said: 'Our results highlight why we must act to reduce emissions to limit climate change.
'This work strongly suggests that reducing greenhouse gas emissions could prevent millions of people from contracting malaria and dengue. The results show low-emission scenarios significantly reduce the length of transmission, as well as the number of people at risk. Action to limit global temperature increases well below 2°C must continue.
'But policymakers and public health officials should get ready for all scenarios, including those where emissions remain at high levels. This is particularly important in areas that are currently disease-free and where the health systems are likely to be unprepared for major outbreaks.'
Photo by Syed Ali