Minority groups suffer the most during heatwaves, new study
Minority communities are more likely to suffer from extreme heat, according to researchers at the University of California.
The researchers used land surface temperature measurments from over 1,000 U.S counties and found that for 71% of these counties, land surface temperatures can be up to 4 degrees Celsisus warmer in communities with higher rates of poverty.
The same is true for minority communities compared to their white neighbours – even when controlling for income.
The team looked for global patterns that explained why certain cities had a lower urban heat burden than others. They found vegetation and the number of built-up areas were the two biggest drivers that create or offset heat within urban areas.
First author of the study, Susanne Benz, said: 'Systematically, the disproportionate heat surface exposures faced by low-income communities with larger minority populations is due to more built-up neighborhoods, less vegetation, and – to a lesser extent – higher population density.
'Particularly in summer, warming in cities due to alterations of the surface energy balance jeopardizes human health and productivity.
'The distribution of excess urban heat varies within cities, and as a result, communities do not share a city's extreme heat burden equally.'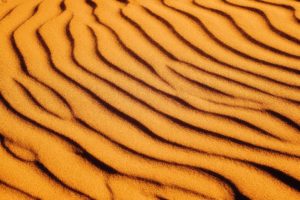 The research team found that more vegetation could reduce summer temperatures on average by 0.6 degree Celsius or 1 degree Fahrenheit for 59% of the urban population.
If building and roof colours were adjusted, in addition to more vegetation added, temperatures can drop by as much as 2.6 degrees Celsius and 4.6 degrees Fahrenheit, reducing heat for 83% of urban residents, which equates to 27 % of the world's population.
The authors conclude that as urbanisation continues to increase, city planners need to take equitable access to ecosystem services provided, such as urban green spaces.
The authors write: 'Smart urban planning cannot continue to be treated as a luxury item or else the most vulnerable populations will be further left behind and heat-based suffering will worsen for billions around the world.
'Access to livable urban temperatures for all neighborhoods must become something we consider as essential for the vibrancy and functionality in our cities.'
In related news, all urban green spaces, including roadside verges, play a key role in biodiversity and public health, according to a new study, published in Science Advances.
Photo by Roberto Sorin