Government's must abandon economic growth, say researchers
Fundamental changes to our global economy are essential to secure decent living standards while also reducing climate emissions, according to a new study published in Global Environmental Change.
According to the study, in order to limit global warming to 1.5 °C without relying on speculative future technologies, global energy use needs to be as low as 27 gigajoules (GJ) of energy per person.
In the UK, the current average energy use per person is 81 GJ, while in countries like the USA and Canada, energy use can be as high as 232 GJ per person.
Currently, in countries where energy use is below 27 GJ, large parts of the population suffer from precarious living standards – for example, in India, where the average energy is 19 GJ per person, at least half the population is deprived of fundamental needs.
There is therefore global concern that reducing energy use in affluent countries could undermine living standards and improving living standards in less affluent countries would require large increases in energy use and thus further exacerbate climate breakdown.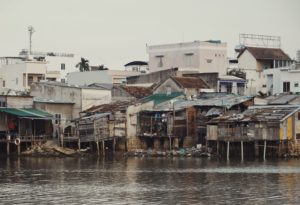 Based on this, the researchers have examined what policies could enable countries to use less energy while also providing the whole population with 'decent living standards' – meaning conditions that satisfy fundamental human needs for food, water, sanitation, health and livelihoods.
Dr Daniel O'Neill, from Leeds' School of Earth and Environment, explained: 'Our findings suggest that improving public services could enable countries to provide decent living standards at lower levels of energy use.
'Governments should offer free and high-quality public services in areas such as health, education, and public transport.
'We also found that fairer income distribution is crucial for achieving decent living standards at low energy use. To reduce existing income disparities, governments could raise minimum wages, provide a Universal Basic Income, and introduce a maximum income level. We also need much higher taxes on high incomes, and lower taxes on low incomes.'
The researchers have also said that another essential factor is affordable and reliable access to electricity and modern fuels. They have also highlighted that economic growth beyond moderate levels of affluence will be detrimental to sustainable development.
Lead author, Jefim Vogel added: 'In short, we need to abandon economic growth in affluent countries, scale back resource extraction, and prioritise public services, basic infrastructures and fair income distributions everywhere.
'With these policies in place, rich countries could slash their energy use and emissions whilst maintaining or even improving living standards; and less affluent countries could achieve decent living standards and end material poverty without needing vast amounts of energy.
That's good news for climate justice, good news for human well-being, good news for poverty eradication, and good news for energy security.'
Photo by Jordan Opel