February Air Quality News magazine now live
The February issue of our sister publication Air Quality News magazine is available now and can be viewed here.
In this issue, reporter Pippa Neill looks at the relationship between social deprivation and air quality and explores why this is an issue that affects people who live in urban areas.
Group editor Jamie Hailstone also presents the unusual story of how Artificial Intelligence (AI) can be used to help save the rainforests.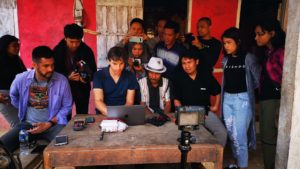 Elsewhere, we look at the role that small businesses and play in reducing carbon emissions and we also present an exclusive interview with Rosamund Kissi-Debrah, World Health Organisation (WHO) clean air advocate, founder of the Ella Roberta Foundation and mother of 9-year-old Ella Kissi Debrah, the first person in the world to have air pollution on their death certificate.