Decarbonisation plans must signal an end to new roads, say campaigners
The government's Transport Decarbonisation Plan must include all modes of transport and signal an end to new roads, say campaign groups.
After numerous delays, the government's plan is expected to be published later this month.
The plan was originally due to be published before the end of 2020 but was pushed back to spring 2021. However, the government missed that deadline after transport minister Rachel Maclean told MPs that she was not happy with the draft plan.
Ahead of its publication, which is expected before the parliamentary recess on July 22, environmental groups including Green Alliance and Transport & Environment are calling on the government to make sure that the plan covers all modes of transport.
The groups have said that a successful plan will signal an end to high spending on new roads and a halt on airport expansions.
They also state that the government must implement policies to accelerate the transition to zero-emission vehicles while also adopting recommendations from the Climate Change Committee's (the CCC).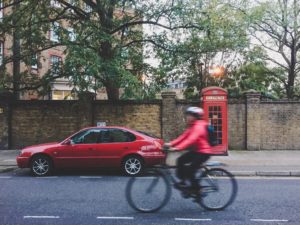 The groups have published six clear recommendations:
Have a clear roadmap to decarbonise transport
Encourage a shift towards active travel and public transport use
Set out a plan to accelerate the adoption of clean vehicles
Ensure all transport infrastructure investment is compatible with net-zero
Set policy to decarbonise shipping and aviation
Set a mandate to ensure local delivery of low carbon transport solutions
Greg Archer, UK director of Transport & Environment, said: 'This plan needs to set the direction towards a cleaner, quieter and more inclusive transport system.
'A commitment to shift to only use of zero-emission vehicles by 2050 is essential. But the government must also level with the public that to avoid dangerous climate change there will also have to be fewer cars, less driving and many fewer flights.
'This plan could be a milestone in the shift to more sustainable and zero-emission transport but will also need to be backed up with a commitment to build fewer roads, no new airport capacity and invest in sustainable alternatives in the autumn spending announcement.'
Photo by Franco Ruarte