Climate Assembly members call for a fair transition
Climate Assembly members repeat their call for fairness and public engagement in the run-up to COP26.
In 2020, Parliament decided to put the question of how to reach our national climate targets to the public in the first-ever UK-wide Climate Assembly.
In September 2020, Climate Assembly members published a report highlighting their support for climate action while emphasising the importance of fairness and public engagement in the transition to net-zero.
A year after their initial report, a new report from the Institute of Government and Involve has highlighted a lack of preparedness in government to engage the public in policy design around net-zero.
The report recommends that:
Departments invest in strengthening the public engagement expertise needed to plan and commission exercises effectively
Either the Cabinet Office or the Department for Business, Energy and Industrial Strategy (BEIS) take increased responsibility for co-ordinating net-zero public engagement across government
The government use its net-zero strategy, due in the autumn of this year, to set out how it intends to use public engagement to inform the design of net-zero policies
The independent Climate Change Committee should play a greater role in advising the government on what public engagement to the commission.
Assembly members will meet Parliamentarians this week for the first time to repeat their call for fairness and greater public engagement.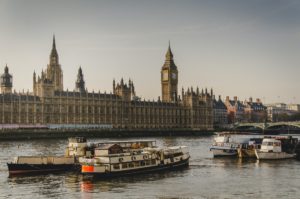 Assembly Member, Sue Peachey, from Bath said: 'After several months of us all listening to advocates and experts, we reached the conclusion that change is imperative and set out our practical recommendations to make that change happen in a way we hope most people would find acceptable and achievable.
'The six committee chairs sent our report to Boris Johnson exactly a year ago so that it would highlight and hasten the public debate on net zero.
'I hope the Prime Minister will listen to people's ideas and priorities and give the public a bigger role in delivering the UK's net-zero mission. If he takes time to inform and work with people who have legitimate concerns, we have shown he should be pushing at an open door.'
Photo by Shane Rounce