Bringing green and blue space into town centre regeneration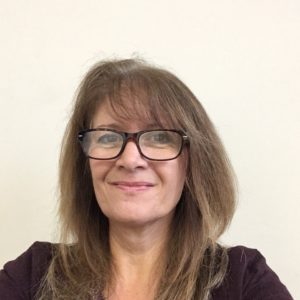 Local authorities across the country are working on plans to regenerate town and city centres, to create vibrant places, which support economic growth and which focus on tackling the climate emergency. Sue Frost, ADEPT member and service director for Sustainable Development at Luton Council, talks about Luton's plans to bring green and blue space into their town-centre regeneration.
In January 2020, Luton Council declared a climate emergency with a target to reach net-zero carbon for the town by 2040.
We also launched our 'Luton 2040 – 2040: A Place to Thrive' vision, which states that: 'Luton will be a healthy, fair and sustainable town, where everyone can thrive and no-one has to live in poverty.' Since then, our focus has been on embedding climate change into all aspects of our work – this includes our latest town centre masterplan which will shape town centre development over the next 20-30 years and is due for publication in July 2021.
Luton has some difficult issues. It is built up, with people living in the centre, but the centre has very little green space to compensate. Like many urban areas, there are antisocial problems and living conditions in some areas are below standard. There is heavy traffic congestion and an issue around parked cars in streets.
We needed to update our master plan to consider the changing face of retail, climate change, biodiversity and address the lack of housing. We needed to reimagine Luton's town centre.
To start the process, we began a public consultation to develop the vision and principles to reflect aspirations and local priorities for the centre, which clearly echoed our desire to bring blue and green back into the town.
One key element is to celebrate the River Lea which runs through the town centre. Luton is situated in the valley of the River Lea, a chalk stream in the Chiltern Hills and a globally rare habitat for wildlife.
Currently, the river is largely neglected, and heavily culverted through the town centre where it only emerges in a few places. This means that these benefits are lost – for both the wildlife and for the people that live and visit.
Our plan is to open it up where possible, creating natural banks along the river, making it into a positive feature. De-culverting this area and creating an open space will have huge benefits, including boosting biodiversity, improving air quality, increasing public perception, improving wellbeing and helping to revitalise the town centre.
Our aim is to reverse the Victorian industrialisation of the river, restoring it to its natural healthy state. We will also create cycling and walking routes along the route and connect the areas of the route that already exist. In addition, de-culverting the River Lea will reduce the flood risk, building future resilience against increased flood events.
One of the first phases of this is due to start on site this year – our Open-Lea project, which received £958,201 of funding from the England European Regional Development Fund, as part of the European Structural and Investment Funds Growth Programme 2014-2020. The project will de-culvert part of the river on a former car park and create a new biodiverse pocket park in the centre of the town.
We are planning to introduce more green space into Luton town centre by looking at areas such as an underused council-owned car park near the station. We have submitted a Levelling Up Fund bid for a mixed-use development. Our plan is to create green space, with planting and seating areas alongside community uses and new residential accommodation. We are also looking at other council-owned land, to consider where we can create a network of environmental havens.
Currently, there are a number of large-scale development proposals in the area, including a proposal for a new mixed-use residential area and football stadium. We are working with the developers to create footpaths, increasing access to the river and planting trees to create a more natural habitat. Other proposals include removing part of the shopping centre and introducing rooftop gardens on new residential blocks.
Our main challenges are around viability and resources – we have competing needs on our diminishing budget and funding is essential to ensure these projects happen. Luton Council own Luton airport and we get a yearly sum from this – obviously, the pandemic has hit the travel industry very hard, and this has had a significant impact on our budgets.
We know that introducing blue and green space is one of the top priorities for Luton's public. To drive these plans forward though, we need stability from the government in the planning arena: proposed changes to planning policy will ultimately have an impact on delivery.
In order to reimagine Luton's town centre and increase the blue and green space, we need the resources, tools and financial stability in order to create a vibrant, modern centre that is fit for purpose and has positive environmental benefits.
More information about ADEPT can be found on its website: www.adeptnet.org.uk
More information about ADEPT's work on climate change can be found here: https://www.adeptnet.org.uk/projects/climate-change-hub
Photo Credit – ADEPT